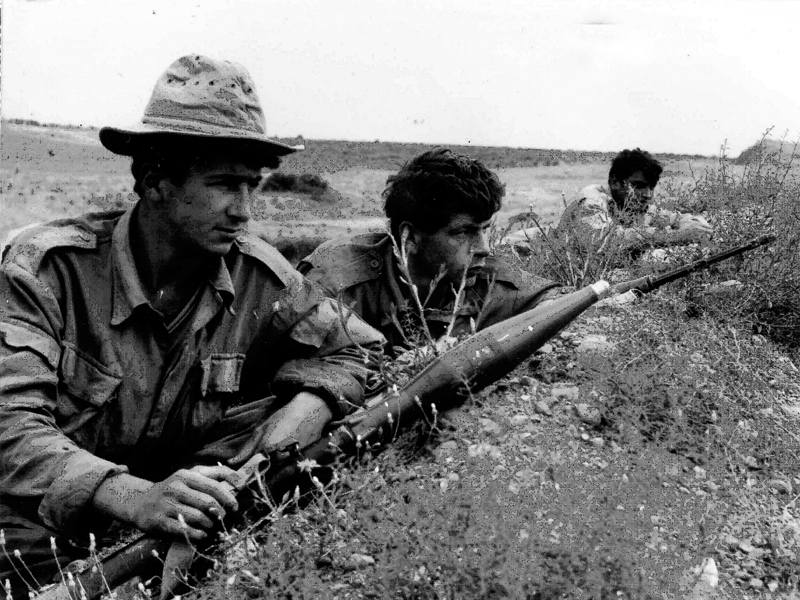 On March 12, 1992, the military units No."N" of the Internal Troops, which were located in Bilajari settlement, Sumgayit and Ganja cities, started a struggle with Armenian invaders, and fought for the sake of territorial integrity firstly in Papravand, Galaychilar, Manikli, Bash Guneypaya, Janyatag, Gulyatag villages of Aghdam region. According to the Decree of the President of the Republic of Azerbaijan, the day on which the Internal Troops started to fight for the first time – the 12th of March has been symbolically defined as the "Day of Internal Troops".
Our military servants, sergeant Hatemkhan Babayev, lieutenant Rafig Ismayilov and senior lieutenant Ruber Safaraliyev, who took part in those wars, were the first martyrs of the Internal Troops.
The struggle path of Aghdam regiment of the Internal Troops is rich in bravery and heroism. The residential areas of Aghdam, Aghdara and Fuzuli regions have been liberated and defended by the courage, and heroism of that regiment's personnel. Our combatants have honorably fulfilled their filial obligations toward the motherland. One of them - Elparast Huseynov destroyed more than 70 enemy personnel while liberating Childiran village.
In spite of losing his left arm, he fought to the last drop of blood, and did not allow the enemy take a single step forward.
Another brave soldier Mahir Humbatov exploded the command post vehicle so that it was not seized by the enemy, and he himself died bravely too.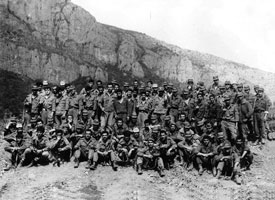 Another example of heroism was demonstrated during the protection of Aterk village.
38 military personnel of Ganja regiment did not retreat before the attacking enemy, which was outnumbering them in ammunition and armored vehicles, and fought to their last bullet.
Though they were barehanded in such situation, our brave fighters pushed themselves to close combat, but they were besieged, their arms and legs were tied and fired by the enemy.
Each of their names has been engraved on the board over their graves, which reflects their heroism in the Alley of Martyrs.
Another example is the bravery demonstrated by our five military servants on the way to Fuzuli region. They were heroically martyred by standing firm with just usual weapons before the tank of the enemy.
Their graves are in Boyuk Bahmanli village of Fuzuli region.
In general, 510 personnel of the Internal Troops were martyred, 1166 were injured, and 268 went missing.
The valor of many of the martyrs was appreciated, their names have been immortalized, and 24 schools, 7 blocks and streets, a bridge and a house of culture have been named after them.


IN SEARCH OF A WAR MEMORY...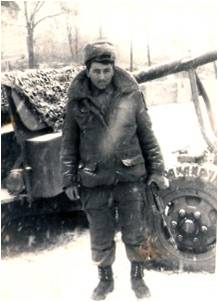 It is difficult to live in longing for our lands under occupation. And this misery is much more painful for those, who lived and fought in those lands. It is based on gathering the inner power and will of a patriot human to maintain the belief that one day we will gain our lands back, and to fight for this purpose. This sense of recovery is a real patriotism criterion. The faith of a reliable combatant of the motherland towards his aim and purpose inspires him to self-devotion. Our martyrs, who sacrificed their lives in deadly battles, demonstrated the holiness of this high moral peak as an example. Motherland is what people sacrifice their lives for. The lands, for which the martyrs shed their blood, will not remain under hostile occupation. This oath that we swore on the martyrs' graves is as important as the oath of enlistment. Today's generation may not leave the fulfillment of this task, which are incumbent on them, to the next generations. It has no right for this.
I have particularly emphasized in my writings and speeches related to the war that our battle losses, our martyrs' path of struggle, destiny of missing and captured soldiers are our painful blooding memories. Investigations and searches on this subject will always keep its urgency. There are some memories keeping alive the different moments of the war about our martyrs, missing, and injured soldiers in my mind. Sometimes you definitely need to share these memories, in some way to get rid of their burden; however, sometimes you intend to be alone with these memories, and such feelings and emotions invade your soul that you withdraw into yourself...
There many martyrs among my fellow combatants. Some of them have become missing, and I always think of their destiny. I would like to speak of a war memory herein.

Starting from June of 1993 Armenians' attacks to the Aghdam region territories has intensified. By then the enemy has occupied many residential areas and heights by counterattacking in the direction of Aghdara. We had also lost Kalbajar, each stones and rocks of which was a fortress. The inter-country socio-political situation was very intense too. The events occurring in Ganja were also putting downward pressure on the forces fighting in the frontline. But, the sons of motherland standing firm in the trenches were doing their bests to fight off the enemy attacks, despite all this turmoil in the back.

We were in the defense of the village of Galaychilar in Aghdam on June 17, 1993. That day from early morning, Armenians commenced fire on the village from several types of weapons. Even the village territory and our front positions were exposed to mortars strikes. The communication between our positions in respective wings had already been cut. No assistance was provided for Galaychilar in that heavy battle. Some of our positions had been besieged. Elman Mammadov, Arif Asgarov, Süuleyman Guliyev, Ilgar Shirvanov, Maarif Sirajov and my other fellow combatants went missing in that war. We thought combatant Ariz Bayramov was also missing. Ariz was injured and as he was sent to the hospital I could not see him that time. Afterwards, we could not see each other because he continued his service in another military unit. He was discharged from military service in 1996, and I stayed in. So, the years passed by, but we did not came across. However, I wished to find and meet him sooner or later. He had the same position with some of our combatants, who went missing during the battle in Galaychilar, and it could shed light on their unknown destiny. The one who saw them for the last time in that heavy war was Ariz. I wanted to know what Ariz had experienced too. Finally, despite many years have passed, my wish of meeting the fellow combatant of mine came true. Recently I went to the address of residence of Ariz in Narimankand, Bilasuvar. We met after the separation of many years, and recalled our days in trench. Ariz told me that, when it became impossible to maintain the position in Galaychilar battle, they retreated inside the village by keeping firing back. That time he received a bullet wound on the calf area of his left leg. His fellow combatants next to him, including some of who I listed herein sheltered in a home in the village, and Ariz's wound was bandaged there. But the enemy fount out their place and commenced fire on them. In such case, his fellow combatants found an opportunity to hide injured Ariz in home. So, he had to wait in a closed place inside the home till the end of the fight. According to his words, after the noise of intense fire ceased, he heard Armenians' voices. He has not seen who was martyred and who was captured with injuries from the aforenamed combatants. That is, it was not possible to see it from his hiding place. Armenians searched the house, but could not find out the closed place where he was hiding. It was tough to remember the excitement, frustration, the danger of death, and the pain of the bullet wound he experienced at those moments. He noted that then he had just a little hope to survive. "If Armenians found me, I would rather kill myself than to be captured" – he said. Ariz left that home after it got dark. He says that Armenians were firing the homes in the village. It was terrible to see the homes burning up. Armenians had applied the tactic of "burnt land" to Galaychilar too. Ariz could achieve to escape the hazardous area thanks to his foresight, courage and proficiency though it was dark. Knowing the area well has helped him. As he said, while leaving Galaychilar, he saw an enemy soldier firing one of the houses by the village. The soldier was alone. Availing himself from the situation, Ariz annihilated him with a precise shot. Thus, he managed to arrive at our positions in neighbor villages.

Ariz has passed from an honorable path of struggle at several residential areas and heights of Aghdam and Aghdara. He has witnessed to the valor of Anvar Arazov, Ilham Aghakishiyev, Ogtay Eynullayev and other martyr officers, decisiveness of brave commanders like Rustəm Damirov, and the heroism of martyr Elparast Huseynov (Kobra). "We should never forget our martyrs, because we cannot live confortable and proud if we do not get their revenge, and expel the enemy from our homelands" – he said.

Today, Ariz Bayramov as a war veteran instills the love for the motherland in his children too. He spoke to them about his loyalty to the warrior brotherhood. Everyone in the village respects to Ariz. I have always thought that a person knowing the value of the nation shall strive for the motherland too. Human's love toward the motherland starts from the home. Our family homes and the nation's blessing have always given us strength, and it will be the same in further experiences too.