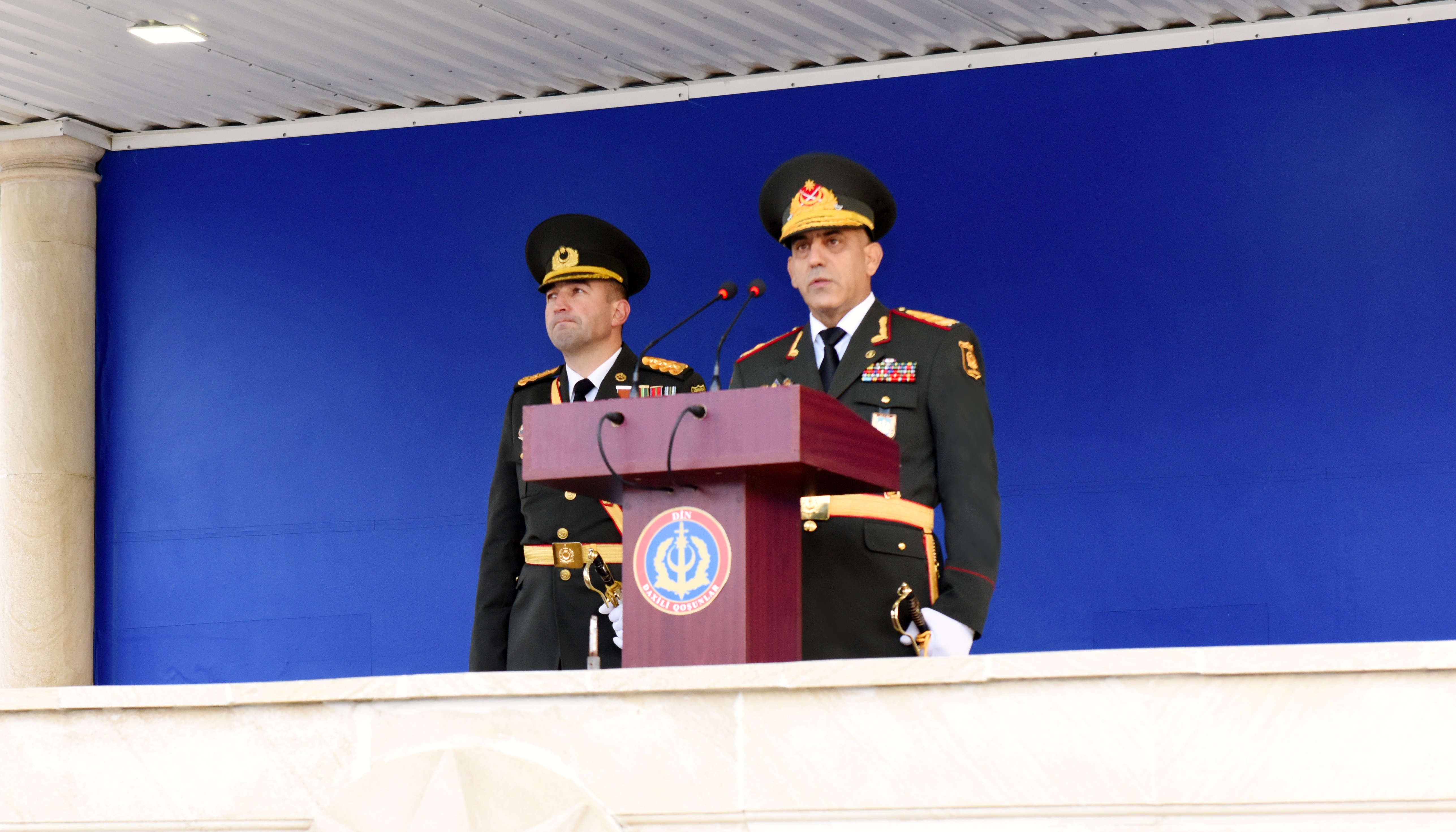 On November 5, in the military unit "N" of the Internal Troops, located in Baku,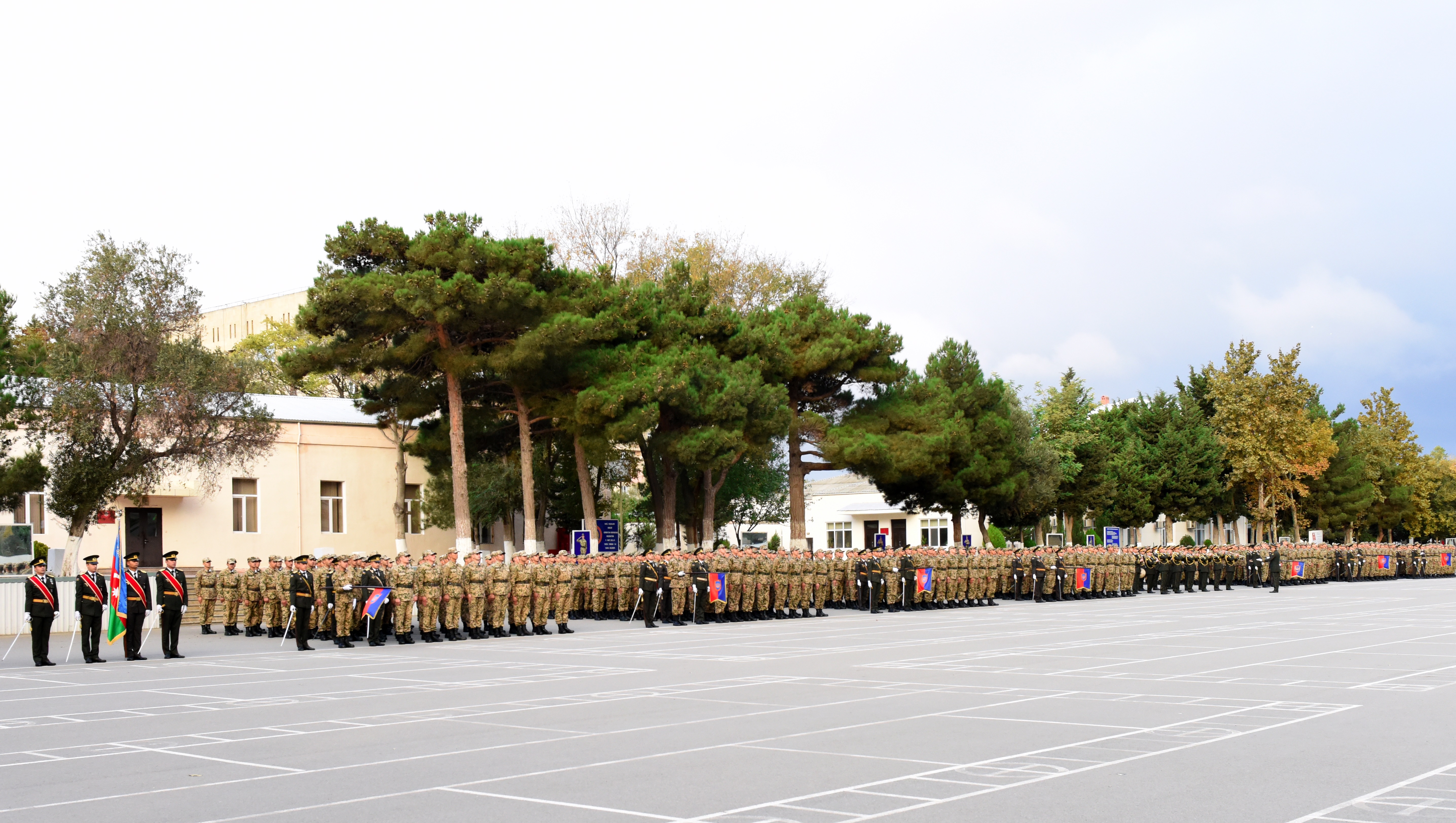 swearing in ceremony of new conscripts was held.
The ceremony was attended by Major General Ingilab Muradov, Deputy Commander of the Internal Troops - Head of the Personnel Department.
The event started with the commemoration of the national leader Heydar Aliyev and our martyrs who died for the freedom of our country. An exemplary indicator was the national anthem accompanied by a military band.
The soldiers took a military oath and promised to protect the interests of the Republic of Azerbaijan, its sovereignty, territorial integrity and independence with honor and not to waste spare their lives for it.
Speaking at the event, the commander of the military unit, Colonel Telman Hasanov, reminded the soldiers of the importance of the military oath, of the honorable and responsible duties of military personnel who swore allegiance to their people, the Republic of Azerbaijan and the government of Azerbaijan, as well as the requirements of the relevant articles of our Constitution.
Then the Deputy Minister of the Internal Affairs - Commander of the Internal Troops congratulated the soldiers on the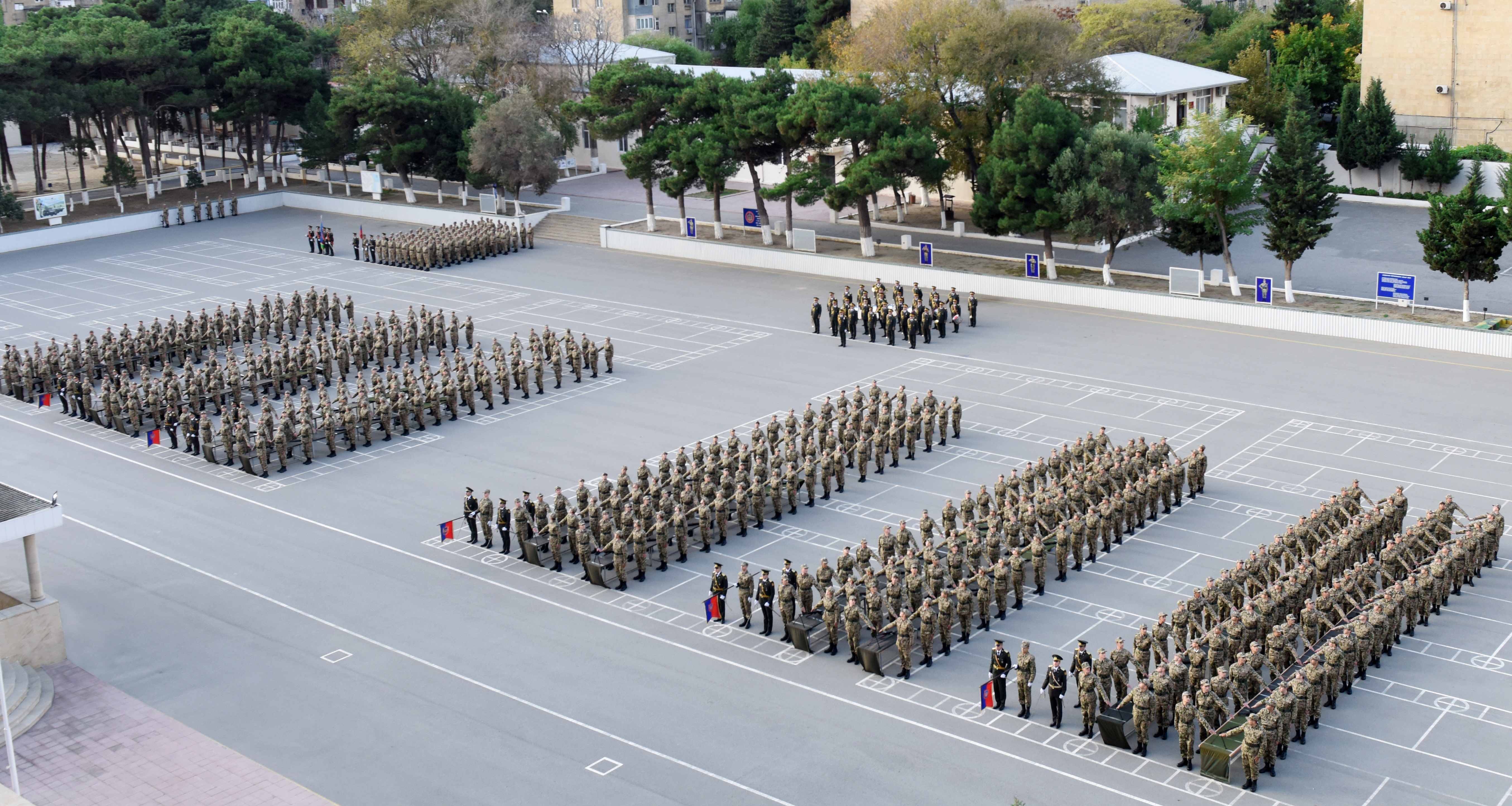 occasion of taking the military oath. In the congratulation, it was emphasized that the military personnel who took the military oath, like all personnel of the troops, bear personal responsibility for every task set by the President of the Republic of Azerbaijan, the Supreme Commander-in-Chief of the Armed Forces, Mr. Ilham Aliyev. In addition, it was emphasized that the attention and care given to strengthening and empowering the Internal Troops inspires every young man who serves in our ranks to carry out his duties with determination.
It was noted that, taking a military oath and promising to defend the independence, sovereignty and territorial integrity of our republic as the apple of an eye, every serviceman must fully understand the meaning of this holy oath.
In the congratulation, it was also stated that the personnel of the Internal Troops made sacrifices in the Patriotic War that started on September 27, 2020 and lasted for 44 days. Confidence was expressed that every serviceman who joined our ranks would be faithful to the Constitution of the Republic of Azerbaijan, military orders and regulations and achieve success in the name of protecting and strengthening our statehood.
Speakers on the occasion of the solemn day sincerely congratulated the soldiers and urged them to be courageous and disciplined, learn military science and be always ready to defend the Motherland. The ceremony ended with the ceremonial passage of the staff.
Press Service